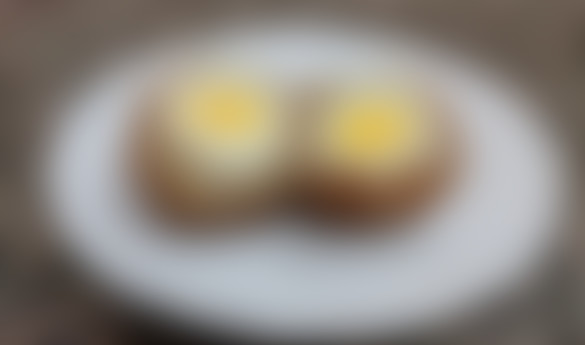 Scotch Goetta Eggs
"Cincinnati style sausage fried egg in 6-qt enamel dutch oven. Reference : http://allrecipes.com/video/5059/chef-johns-scotch-eggs/"
Ingredients
1 1/2 lbs Glier's Goetta
8 large eggs
2 cups panko bread crumbs
4 qt peanut oil
1 cup AP flour
1 whole nutmeg (Optional)
1/4 tsp Coleman's Dry Mustard (Optional)
Print, email, or view list on your mobile.
Directions
Heat oil in a 6-qt Dutch Oven to 350 degrees F
Soft boil 6 eggs. Soft boil, meaning only lightly molten centers.
Split goetta into 6
Gently press eggs into flour to coat; shake off excess flour. Dip eggs into the beaten egg, then press into bread crumbs. Gently toss between your hands so any bread crumbs that haven't stuck can fall away. Place the breaded eggs onto a plate.
In 3 batches of 2, cook eggs in oil until golden, 6 minutes. Transfer to a wire rack to cool, 8 minutes.
Sign in to save any recipe in the world and get personal recommendations